Howdy, people?!
After covering a few places in the southern part of the United States like Nashville and New Orleans, this week we're going to cover another city in another state. We're going to Texas for this week's $10 series! 😀
Thanks to Amy from Out Chasing Stars, now we're going to find out how far you could spend your Hamilton bills in Houston.
Houston is a large metropolis in Texas, so it's interesting to find out what kind of activities you could do in the city within the budget. Are you ready? 🙂
Step by Step to Enjoy Houston on a Budget Like Houstonians
Houston bills itself as the Cultural and Culinary Capital of the South, and it's definitely an underrated travel destination.
The weather can be rough – Houston's temperatures climb up into the 90s and 100s in the summer, but spring and fall are both filled with comfortable, clear days, and winter is mild but spastic – one day may be in the 70s, the next day in the 40s!
Growing up in the greater Houston area meant I was influenced by the wild culture of the city, which in the past few years has been named the most diverse city in the United States.
It's also HUGE, but for simplicity's sake, I've just focused on all the fun you can have inside the loop – the Interstate 610 circle around downtown.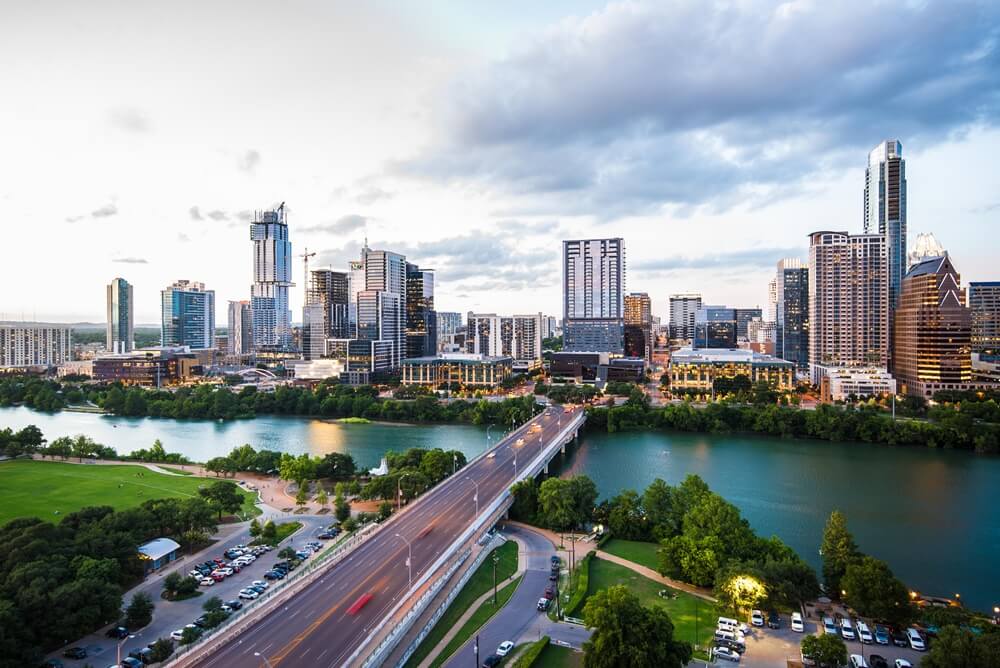 Getting Around on the Cheap
Houston is not an easy town for the car-less, but there are options.
Metro Rail fares are $1.25 a ticket on any of the three lines in Houston. The Red Line runs from downtown through the Museum District to Reliant Stadium, so if you are keen to pass on getting a car, stay along the line.
Houston B Cycle is $3 for thirty minutes for a non-member or $9 for a monthly membership which includes unlimited one-hour rentals.
Museums Abound
Houston has plenty of museums around, and travelers in the know can visit for free. The Menil Collection, one of the largest private collection museums in the country, the Art Car Museum, and the Contemporary Arts Museum are always free.
Many other museums, including the Museum of Fine Art Houston and the Museum of Natural Science, are free for all or part of the day every Thursday.
Get Outside
While Houston can be incredibly hot in the summer, Houstonians still embrace the outdoors.
Downtown boasts the Discovery Green, an urban green space taking up 12 acres among the bustle of the city. In winter, you can ice skate on the open-air rink, and events
The 160-acre Buffalo Bayou Park runs along the waterway in downtown Houston, which feeds into the Gulf of Mexico. Along the park are dog parks, skate parks, and art installments, as well as B Cycle stations. In downtown, the park includes the Buffalo Bayou Park Cistern, where you can visit for free or pay $5 per person for a historical tour.
West of Buffalo Bayou is the Houston Arboretum and Nature Center, a 155-acre nature sanctuary in the heart of Houston. There are miles of trails to check out, and you'll find it hard to believe you are nestled in a bustling metropolis.
If you aren't keen to move, Miller Outdoor Theatre provides free concerts throughout the year, everything from Hip Hop to Classical. Near downtown at sunset, two hundred fifty thousand Mexican free-tail bats leave their homes under the Waugh Drive Bridge into the night to eat the dreaded mosquitoes.
Cheap Eats
Texas has a lot of Polish heritage, and that has led to the kolache being a cult favorite in Houston, especially the sausage kolaches, actually called klobásníky. Stop by the Kolache Shoppe for a taste at $2.99 each for a Kiolbassa kolache.
El Rey has been a Cuban staple in Houston for nearly 20 years. Grab a Cuban sandwich for just $7.50 or tacos for $2.85 each, and don't miss their sweet, sweet fried plantains.
For Vietnamese food, turn to B & T Cafe inside the loop, which offers up a variety of banh mi sandwiches for less than $4.75.
No trip to Texas would be complete without some Mexican or Tex-Mex food. Taquerias Arandas is known for their Mexican fast food, and nothing's over $6.99.
Saint Arnold, Texas's oldest craft brewery, was doing craft beer before it was cool. The beer hall offers daily tours, and a beer in the beer garden is around $7.
You may not think of Houston when you think of cheese, but the local shop Houston Dairy Maids offers daily tastings of locally crafted cheese, and on Wednesday they throw in an adult beverage sample too.
Class it up for Happy Hour at Liberty Kitchen and Oysterette, where you can get shrimp tacos for $2 each and gulf coast oysters for $1 each.
---
Contributors: Amy from Out Chasing Stars
Amy grew up in Houston, but she has set out to travel the world on her 44-foot sailboat with her husband. They will finish their 5-year world circumnavigation in 2020. 
Facebook | Instagram | Youtube
---
---
Like my post?
---