The idea of writing this article came when recently, I stumbled upon a thread on one of the female traveler groups that I'm a member of. The OP was a sex worker based in one of the states in Australia, and basically she asked whether there's any other sex worker in the group. She wants to try some other opportunities outside her state but she wants to make sure that it's safe, and more importantly, legal.
What's surprising is the fact that the thread caused some backlash because some other girls actually called her out for being a whore. And that's pretty sad.
The thing is, she made it pretty clear that she had no one to oppress her to do what she does. It was based on her consent yet some people still called her out.
Not so long after that, there's another thread asking whether anyone has ever tried Miss Travel. And then some girls started to pass on the judgment about it being a lady escort's place to find their customers. Basically, the place for ladies to travel for free just by spreading their legs.
So then I decided to create this post with the hope that maybe, people could see both sides of the story instead of calling people that you barely even know 'slut'.
Well, as a savage myself, unfortunately, I can't speak the firsthand about finding anyone to fund my travel. However, I got connected to 3 other women who have tried some platform to actually find someone to fund their travel.
Here's How To Find A Sugar Daddy To Fund Your Travel (If You're Interested)
Well, if you came across my post here, chances are… You either found the title intriguing, or you're actually thinking to find someone to fund your travel. For the latter, the reason behind it could be a lot!
Maybe you want both sex and travel so having this alternative is like a bonus for you, or maybe you're still questioning your self-worth, and that's alright. Moreover, maybe there are also some of you who keep wondering whether it's possible to find a daddy who wouldn't mind funding your travel without expecting sugar in returns.
To be fair, it's your life so carry on…
Before I even found out about Miss Travel or some other platforms, thanks to the thread, I actually found another website called TravelHostDate. I once signed up on the platform as well, but never really used it because I found that so many old men dropped me a message to get me hooked.
And long story short, I personally didn't feel comfortable having someone that looks older than my dad to get flirty with me. Honestly, this kind of thing is not exactly for everybody. I personally would stick to standard online dating sites as it's probably the most suitable platform for me.
After connecting with the three ladies whose stories I'm going to share on this post, I've found out that there's also another platform called Seeking Arrangements. So, those three platforms, you can try out in case you're interested.
Next, we're going to get to the cherry on top… And it's gonna be the story of 3 women who have used the platform in the firsthand. Check this out!
From A Daddy Without Sugar to Temporary Husband
After connecting with these 3 ladies, actually, I'm glad that I took some time to work on this piece because I found some interesting stories through them. And there's one thing in common among these 3 ladies: money is not the only thing they're after, and that's so much more beyond that.
And through this post, I hope some of you could also understand the reason being some girls doing it without having to call them sluts or any condescending call-out.
---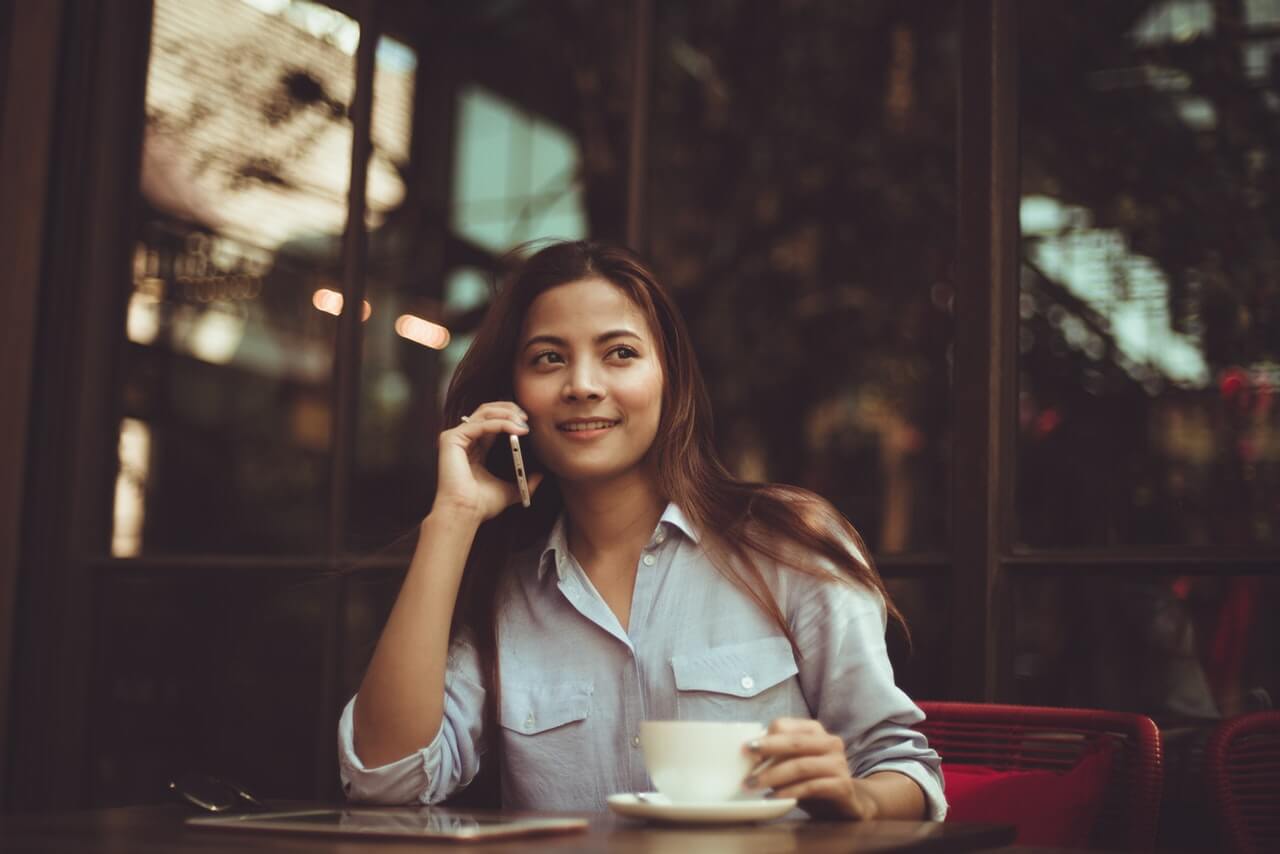 1. Elizabeta: $200 for Having A Good Imagination and Dirty-Talking Skill
From all of the three ladies that I spoke with about the issue, Elizabeta is the only one that wouldn't mind disclosing her real name for this post. In fact, she wouldn't mind sharing her Instagram account as well in case you want to check out. It's only a great coincidence that she's a Croatian! 😀
I mean, for those who have no idea how much I'm obsessed with Hrvatski, please do check my post here and here.
A Glance of Elizabeta
Okay, now back to Elizabeta…
She is currently doing EVS volunteering in Budapest, and she's been quite familiar with the platform Seeking Arrangement in the past 3 years before looking into the benefits of Miss Travel.
And despite the stigma of girls seeking some sugar daddy to fund their travel is just for the sake of the money, according to her, she still has to connect with the man first before getting into some further action.
In fact, the reason why she's interested to try Miss Travel as an alternative is that she finds that most users on Seeking Arrangement are old, and Miss Travel has a lot of good looking users there to the point she's interested to know more about the platform.
However, she still finds Seeking Arrangement satisfying as it gave her a lot of opportunities to not only find someone who can fund her to travel, but also the chance to meet new people while seeing what's out there in the dating scene opportunities.
In fact, she recalls that not all sugar daddies want some sugar in return… For instance, she once got €200 for just talking dirty and nothing else.
What Elizabeta Wants You to Understand
Last but not least, given the fact that some bad rep is thrown for such platforms' users, especially for girls since thanks for being in 2018 yet we still have to deal with sexism in every corner… I mean, people tend to judge other people without even giving a chance for them to speak on their defense. After all, judging is easier to than to listen.
And for that, I want to know what kind of message they want to code to those who are less of listeners.
Elizabeta emphasized that we all can do what we want with our lives. For her, she doesn't see anything wrong if someone actually wants to pay for her travel, in fact, she doesn't really have to be with that guy in return.
It's always her choice if she wants to have sex with him or not.
---
2. Ramona: It's Not Exactly A Stockholm Syndrome When You Ended Up Dating The Guy Who Funds Your Travel, Right?
Ramona is not a real name, as she asked me not to disclose her name on the post. However, I'm glad that I got a chance to connect with her for this post so I could understand more varieties of event on this short travel date kind of things. 🙂
A Glance of Ramona
She's got 10 years of corporate experiences before she quit her lush corporate job to travel the world 3 years ago. She traveled full time for 2 years before she got her certification to be a yoga teacher, as she's interested to work as a life coach and yoga instructor in the future.
She's been using Miss Travel, and the initial reason why she signed up for the platform is also to find the opportunity in the dating scene, besides finding someone who could give her a chance to travel for free. But, just like all women that I spoke to for this post, she also wants some connection before investing much in the relationship with the other party.
And just like everyone else who struggle on such platform or even standard dating sites, getting messages from some random man who would directly jump up to sex is such a buzz kill for her too.
Attraction – Interaction – Chemistry – Sex, that's how it works in her book.
And you could probably agree that when someone jumps into sex on the first message, this makes it sound like a transaction and definitely a major turn off for her and everyone else!
What Ramona Wants You to Understand
She ended up dating a guy who covered her travel fees and expenses once. It all started with a text from this guy saying that he loved her profile and the way she quit her job to travel and chase her heart.
Long story short, this guy wanted to meet her in person, as they started talking and there was an instant connection. He covered the cost and everything, he even picked her up in the airport and settle her in a hotel room without checking in. So clearly, he didn't invite her just for a 'hook-up'.
But then the connection between the two was real, because the chemistry was there and they ended up together for a few months.
With the negative vibes toward people who use similar platforms, Ramona just wants to remind them that after all, it's just a dating app. No one can force you to do anything you don't want to do. After all, you're the one who decided whether to sign up such platform or not. If anything, you're actually willing to do it.
It's like, you can't backlash people for eating meat when you're a vegan… Oh, wait, that happens too. What I'm saying is, mind your own business. 😛
---
3. Leia: The One that Had to Marry Just So They Could Have Sex
Just like Ramona, Leia is just a pseudonym of the woman that I spoke to for this post. Honestly, her story regarding to her experience using Miss Travel surprised me since I understand what was going on. That led me to even more question on the chat box out of the interview form that I sent her.
Why? Because as it turned out, the guy who funded her travel once was this Arabic guy with a strong Islamic value. And just like everyone else with the same view, sex outside marriage is not allowed. And as a result, she had to marry this guy.
A Glance of Leia
Leia is an avid traveler who currently works remotely and hosts an AirBnB in her hometown. She is passionate about seeing new places and going on new adventures. She has a degree in fine arts, although she hasn't really used the degree for a living. If she could imagine herself in the future, she sees myself living by the beach with her dogs and her husband.
She's been using Miss Travel for more than 3 years and the highlight of her journey with the platform is when she had to marry someone temporarily for the sake of having a halal sex.
The story started when she agreed to travel with this guy from Dubai. She thought he was good looking as well as quite successful. However, due to him being a Muslim, they had to get married in order to have sex.
Leia was born as a Catholic, got baptist and had her first communion as well. According to the guy she met through Miss Travel, she didn't have to convert, but in order to marry each other, they had to say some sort of prayer in Arabic, and he also gave her a dowry in the process. For this, she received some jewelry and money.
As a Muslim myself, I'm quite familiar with the situation. So that's why I was intrigued to ask Leia for more.
What Leia Wants You to Understand
What I was curious about is the prayer recited in Arabic, because in order to convert to Islam, someone has to recite a sentence in Arabic called shahada. So I was intrigued to know whether it was shahada that she had to recite.
However, Leia said that she didn't quite understand because the guy told her that she didn't really have to convert. It was understandable since I know Muslim guy could marry a woman with different faith. However, Leia admitted that during their time together, she couldn't do anything haram. As in, she didn't drink or eat pork while she also had to dress conservatively.
Raised as a Catholic, she's not really religious nowadays so it didn't really matter to her. After the 'wedding', they went for their honeymoon in the next few weeks. Once ended, they both went back home, and she has never seen or spoken to him ever since.
Over all her experience with the platform, she loves the ability to make connections with people from all over the world. She likes the idea of getting to know different cultures and idealisms, with a bonus of being able to travel regardless of being broke. 😉
And pretty much just like you, neither does she like the older men on the site that only use the site to have sex. While she respects the fact that they are honest and upfront, some things are misleading in a way there are a lot of men who think that women are willing to exchange sex for travel regardless of the connection. But that's not the case for everyone.
For her personally, Leia believes that sex is an intimate thing and can't just happen with anyone as she needs to get connected in some sort. Miss Travel and some other similar sites are probably used mostly by prostitutes and escorts, and she understands how so many people assume that those who use the same platform fall into that category.
However, she wants you to know that she's just a girl who loves to travel. And in addition, she has no problem meeting new people and having amazing adventures.
---
So, Is It Wrong to Find a Sugar Daddy to Fund Your Travel?
Like I said earlier, I think the lifestyle is not everyone's cup of tea. I mean, I think having sugar daddy is not exactly for me because I personally don't feel comfortable having someone in my father's age thinking of me in a sexual way.
But then there are women out there who feel comfortable in their own skin, and want to explore some other opportunities in the dating scene. They are courageous enough to not let anything to stop them from doing what they love and getting what they want. And if that's through someone who could get them travel for free, then be it.
Sure, some people would probably belittle them just because that's exactly what society does… But the thing is, the concept of consent here is important. When they're willing to do it for the sake of their happiness, then it's not exactly our job to bitch them.
Is it wrong to find a sugar daddy to fund your travel? The answer is yours. Just remember not to judge people just because they sin differently than yours. Cheerio! 😉
---
Like my post?
---