A few days ago, one of the members on the blogging communities that I'm in shared the post on Medium that has now been deleted. In case you didn't know some recent news in blogging communities, it was about this influencer who was accused of scamming through her Instagram course.
It's been a while since the last time I wrote something about blogging here, so I guess I'll do it now that it's a hot trending topic. At least through blogging communities.
No, I'm not going to tell you that all blogging courses are scams. Clearly, because I've never taken any course myself.
Instead, I'm going to share with you why I've never joined any of the courses out there despite the fact that blogging is one of my main activities right now. Also, why I take it slow when it comes to blogging on my platform.
My View on Blogging
First of all, I think what plays the biggest role in my blogging activity compared to the others is the vision. I mean, sure, I've got a mission that it would eventually allow me to monetize but that's not the point.
I was born with this stubborn characteristic that the older I get, the more I realize that it's a blessing in disguise. Sure, this characteristic could be a pain in the ass for some people but hell, this gives me the hope to live my own way. 😛
And that applies to my blogging activity.
I believe that blogging has to be something that you genuinely like, and not only for the sake of monetizing it. And that's what I do with this blog. And probably that's the reason why some people chose the other platforms that they're most comfortable with.
Some people choose Instagram because their strength is to offer visual contents like photographs or videos through their Instastories or InstaTV. Some may choose Facebook because that's where their main audiences are. And that's alright. I've chosen blogging as it's what I've been doing since the past 10++ years, even long before I saw the opportunity to earn money out of it.
Blogging is what I've done when I feel like to rant stuff that bothers me. It's what I do when I want to share something valuable to whoever reads the post eventually.
Why I Never Take Any Blogging Course
Curiosity kills the cat, but it sure helps me grow as a blogger.
A couple of years ago, when I decided to take blogging into the next level, I decided to check out as many sources as possible. Of course, I've found so many blogging courses out there but then I've never joined in simply because I found those courses really expensive.
Sorry, I gotta play the 'coming from a developing country' card here because it's true. $5 USD means a lot for me as I live in Indonesia where that amount of money could get me 3 decent meals a day. And the courses out there could cost over $20 USD.
1. I'm Broke As Fuck.
Yup, yup. It's so easy to make a decision when you have almost next to nothing in your bank account. Let's get back to the $5 USD analogy.
Imagine if you have $5 USD, and you live in a place like Indonesia where it could go as far as 3 decent meals a day. Are you gonna choose a course run by someone that you barely even know on the internet or get yourself full for a day? I'd choose the latter.
Again, priority.
2. So Many Free Resources Out There on the Internet!
The perks of being a freeloader. I think if you spend some time to seek for the valuable sources on the internet, you'll find it… For free! 😀
I mentioned before that I've been blogging for 10++ years now, I previously had some teenage blogs on the platform like Blogspot (when it wasn't owned by Google), LiveJournal, and the last one was on Tumblr. When I decided to take further into blogging, I chose WordPress as it's one of the most recommended platform as well as the most popular.
Yes, I was looking into the opportunities to earn money from my blog at the beginning. But no, I wasn't interested in investing a lot of money that sells fake promise about earning six digits overnight. My logic reminds me of this thinking like Bruno Mars, "Easy come, easy go."
Some Resources that I've Used
So, instead of taking the paid blogging course, I've downloaded as many as free sources that I could find on the internet. Honestly, you'll be surprised on how many blogging resources and tools you could find on the internet!
I also took time to do some reading for the posts that I've found valuable. That, only for me to find out that the step by step taught by all the bloggers is pretty much similar.
The only difference is the way they deliver it. Some like it to look more professional, while the others want to deliver it like a friend giving bits of advice. I was more comfortable by the latter, so if you ask me what sources that I genuinely used, here's the answer.
At the beginning of my blogging journey with The BeauTraveler, I followed step by step to start a blog through a freebie that I downloaded from Allison Lindstrom. She's not really big in terms of the number of followers, but the way she delivers it through her 7-day free email course is the way that I'm most comfortable to take in.
I mean, I'm not really big at techie stuff, and she totally nailed to tell me what that's all about. In fact, I just noticed the difference between WordPress.org and WordPress.com when I started following the sources in her module.
Apart from Allison's free module, I also occasionally check out Helene in Between as she's got plenty of useful resources in terms of blogging on her posts.
After all, I'm the kind of person who's too lazy to download anything on my gadgets. I like to keep it nice and clean, so it's such a gem to find some useful resources on someone's blog post instead of having to download it.
3. I've Joined Various Groups on Facebook that Connect Me with Other Bloggers.
At this point, you might as well call me a keyboard warrior. I mean, when it comes to blogging communities, I'm basically that anti-social social blogger.
Like, I rely on my keyboard to connect with my fellow bloggers but my introvert side that has gone too strong is simply hesitant to actually take some time to connect with them in person. And that's why I find all the groups that I'm a member of on Facebook come as really handy.
Whenever I have any doubt about what I need to do in terms of blogging, I just need to shoot a question and post there. And so far, I always find someone who's extremely helpful. Seriously, those groups are really handy… It's like Google, the only difference is you can actually interact with one that gives the answer. 😛
Not to mention that it also helps me to connect with other bloggers for collaboration opportunity. And that's why I'm quite consistent on the feature like What You Could Get in the City for $10 or Around The World With The Beauties.
Super Helpful Facebook Groups that I've Joined In
As I mainly write about travel, I find Female Travel Bloggers group on Facebook super useful to help me grow. Not only could I shoot any question to find the answer in a relatively short period, but it also helps me to connect with other fellow female bloggers who write about travel.
For anything outside travel, especially blogging resources, I'm really comfortable to ask around Boss Girl Bloggers. The owner of the group, Ell Duclos, is super helpful with such an amazingly fast response for almost all blogging problems.
Why I Don't Want My Blog to Hit Success Overnight
If I have to name a few of my toxic traits, I suppose cynical and lack of motivation are the main ones that I have. Guilty as charged.
So those are the reason why I don't want my blog to hit success overnight, apart from the fact that it is impossible to do it. Those successful bloggers, I know that it takes years for them to be where they are. Success doesn't come overnight, not in real life, not in blogging either.
1. I Have Another Job to Worry About.
Maybe the main reason why I'm hesitant to put all my heart into this blog is because I've got another job. Like, I don't dedicate all my life for this blog because other than this, I still have other things to do.
I mean, sure… It's great to earn some money out of this blog, but then at this point, I feel like if I only focus on monetizing it, I will lose the essence of having it in the first place.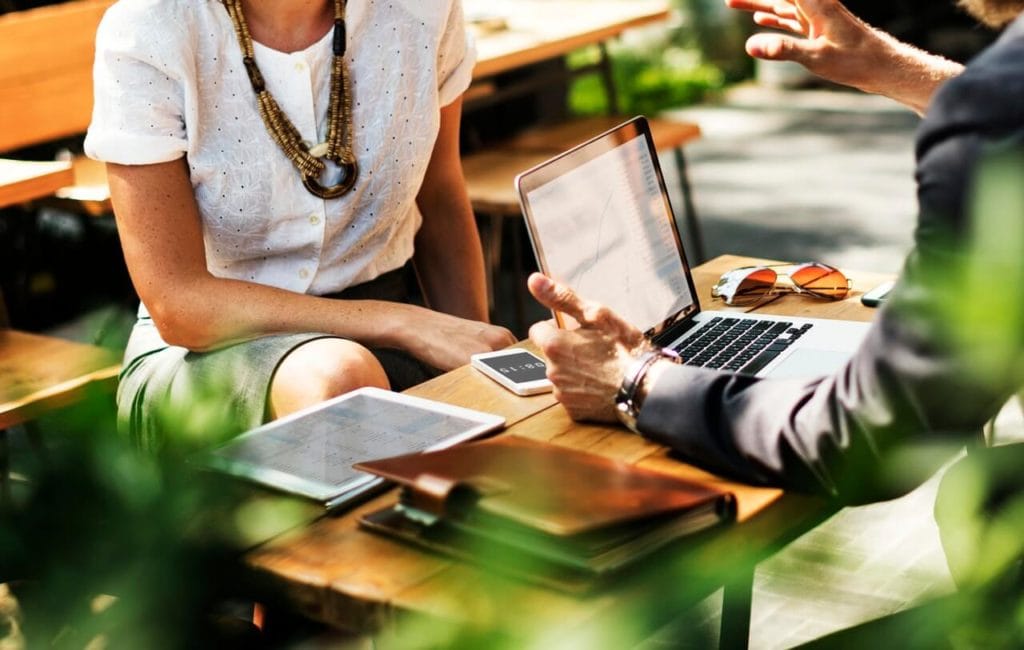 I think since I like my job nowadays, I'm quite comfortable with the idea of still having another job to worry about while at the same time trying to grow my blog.
2. I Value Progress More than Anything.
I remember one of the current prominent beauty bloggers in Indonesia. She's been blogging since I started blogging too. She used to only have the free domain from Blogspot when I first found her due to trying to find a review of some local cosmetics.
I never really checked out her blog for a couple of years when I lived in Saudi Arabia, until when I tried to get to her free domain, I realized that it's no longer there. Instead, she's already got her own domain and she's progressed a lot in almost two years.
And I think that's blogging is all about. Progress and grow. It doesn't come overnight, but then if you look back then you know you've learned a lot.
3. I'm Not Really A Good Salesperson for Myself.
Remember that scene on Two Broke Girls when Max was a bit shy to sell her cupcakes even though everyone could confirm that her cupcakes were good?! Well, in this case, I am Max.
You see, I'm a confident person. Some people that know me sometimes think that I'm selfish for thinking that I'm the best for myself. But the thing is, I don't know how to sell the best of me to others.
I know in terms of blogging, self-branding is important and that's actually the main reason why the influencer business has been growing in the first place. But then I don't want to call myself the best of something even though I think I am, and neither I want to act humble to tell people that I'm pretty much like them when clearly I think I'm better.
You feel me? 😛
With This Attitude, How Long Would You Predict for The BeauTraveler to Last?
I'm not sure whether I'll make this platform to the full potential, but maybe it takes a while until it does. However, the purpose of this blog now is to share what's on my mind while at the same time trying to make it a side income for myself too.
Apart from that, I hope this platform could be helpful or entertaining for some people. So, if you also blog, did you take any blogging course prior to starting your own blog? Did you find it helpful?
Let me know what you think in the comment below, and cheerio! 😀
---
Like my post?
---