Hi beautravelers!
Back to What You Could Get In the City series on this lovely Wednesday, and as you probably notice… It's been awhile since the last time we're talking about somewhere in the down under. So, today is the time! 😀
After going to the Western Australia territory a few months ago, now it's time for us to go back to Australia to talk about how you can spend your $10 in one of the most expensive countries in the world.
Now, thanks to Eloise from My Favourite Escapes to share with us what you could get in the capital city of Queensland, Brisbane for what's equal to $10 in the down under. Let's check it out!
Strolling Around Australia's Third Biggest City
In Australia, your US$10 will transform into AU$12. And that will be enough to keep you busy for a full day around Australia's third biggest city, Brisbane.
Brisbane is the capital of Queensland, nicknamed the Sunshine State. Avoid the wet season in summer (December to March) to increase your chance of having a beautiful day to enjoy Brisbane for $10.
You'll spend your first $2 to purchase a CityCycle Casual Pass. It will give you access to hiring a bike that has a fixed gear crankset for 24 hours from 150 stations in Brisbane City Centre. Find one near your hotel and start your river loop around Brisbane.
I recommend stopping in South Bank for a free tour of QAGOMA's Indigenous Art displays to learn more about Australia's History.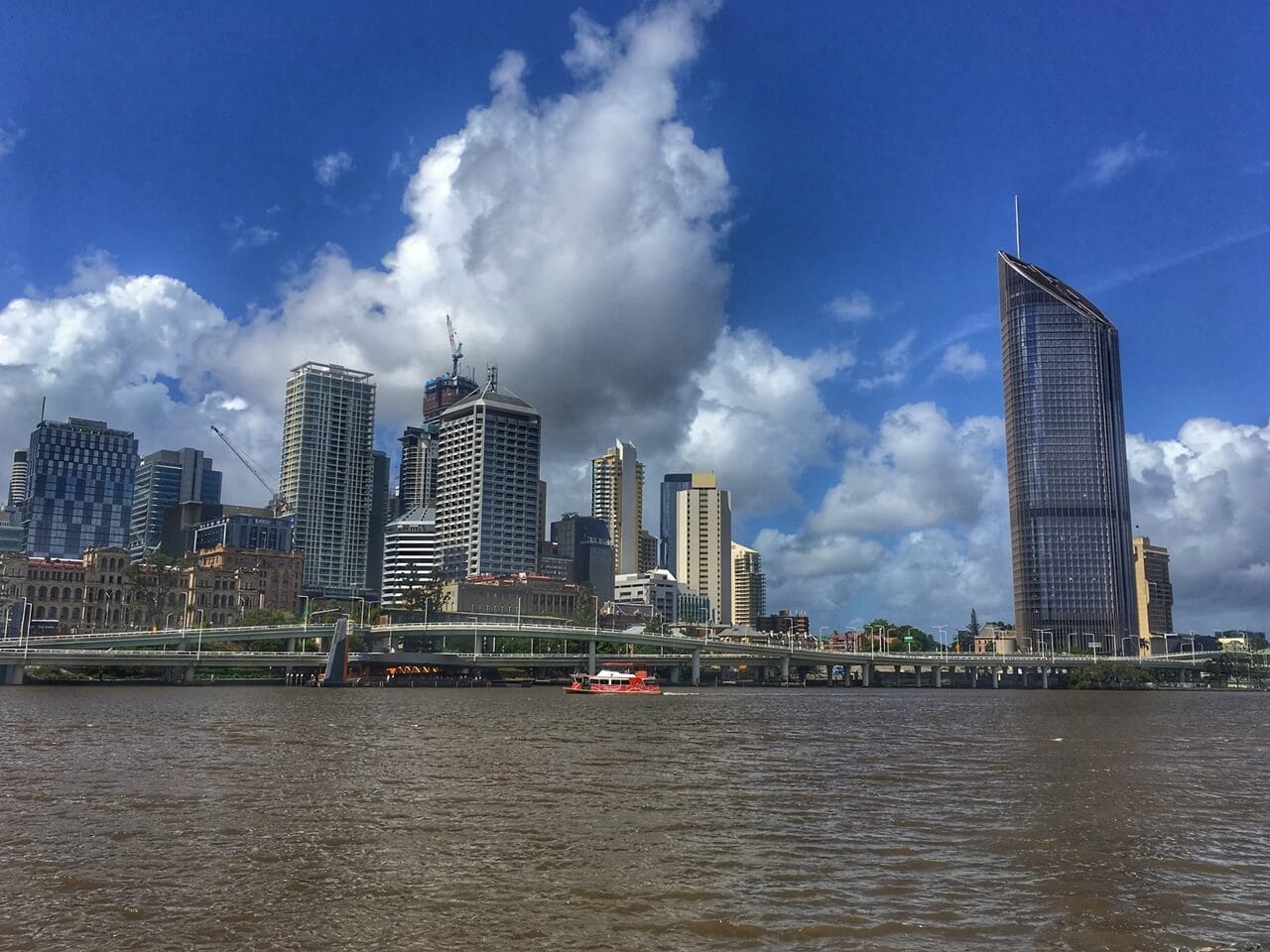 In Brisbane CBD, you can book a free guided tour of the City Hall. If you're lucky, you may even get a chance to go up to the Clock Tower: tickets are on a first-in first-serve basis every day.
Head to the Botanical Garden near the city and then follow the river.
If it's lunchtime, you'll find some restaurants with lovely river views on that path, but they aren't cheap. Near the river/CBD, my recommended choice for a cheap meal is sushi: with your remaining $10, you can get three rolls that will fill you up.
Continue along the river and pass the Story Bridge. After a couple of minutes, look back for some of the best city views.
The New Farm Park isn't too far away, and it's a must do during the Jacarandas blooming season (October). If you reach Newfarm Park for lunch, I recommend buying some bread and cheese at the New Farm Deli for a picnic in the park ($10).
While you're in New Farm Park, check out what's on at the Brisbane Powerhouse, a former power station that got transformed into a vibrant cultural hub. Exhibitions are often free.
Leave your bike at a station in New Farm to go back to the city by boat: the City Hopper (red ferry boat) is free. If you've had enough for the day, stay on the vessel and enjoy the ride back to South Bank or the CBD.
But if you're keen for more, stop at Thornton St and grab a bike to reach Kangaroo Point Cliff Parks. The beautiful natural cliffs in front of the CBD is a popular place for rock climbing in Brisbane. It's also one of the best spots to watch the sunset in Brisbane.
This itinerary will give you an excellent overview of Brisbane. The bike path near the river is quite flat, so it shouldn't be a problem even for those who aren't used to bike that much.
Remember a couple of things for your safety: they drive on the left in Australia, and wearing a helmet is essential.
---
Contributor: Eloise from My Favourite Escapes
Eloise lives in Brisbane (Australia), but you won't find her often in the city. When she is not disconnected underwater or in a national park, she loves sharing her travel tips on her blog and inspiring her readers to take care of our beautiful planet. She considers every weekend as a two-day holiday break. Her approach: you don't always need to go far to travel. Still, she also enjoys exploring the world and discovering new cultures.
Facebook | Instagram
---
---
Like my post?
---